Products
Automatically import your inventory from your sales channels or import via files.
View stock levels and make informed inventory planning decisions. Get forecasting notifications of low stock keep high selling inventory in stock.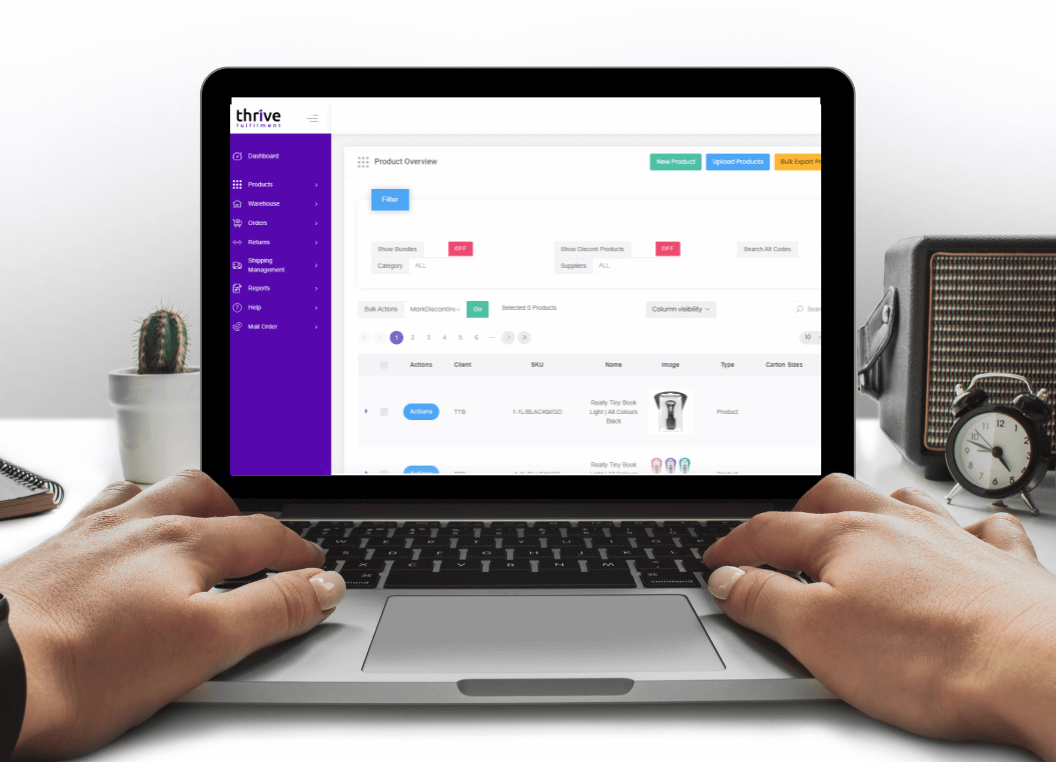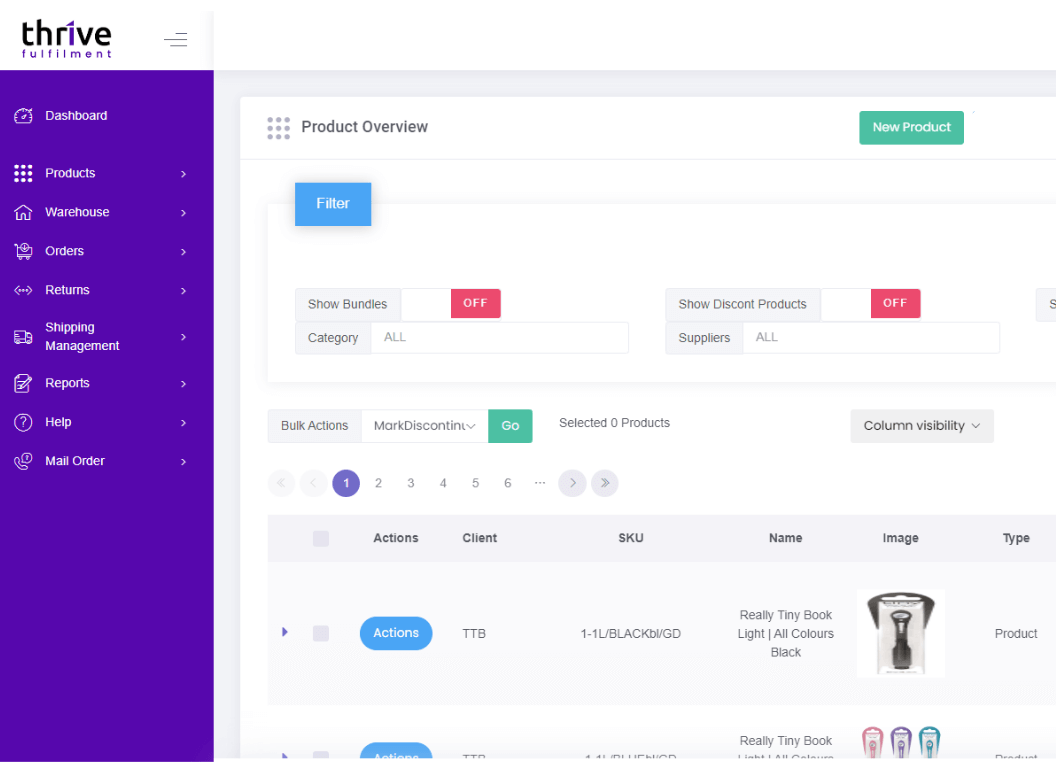 Orders
Manage and view all orders from a single screen, showing all you the status of each order fulfilment with live data. Our smart courier logic decides on the most appropriate courier to use based on your settings. You'll always get the best courier price.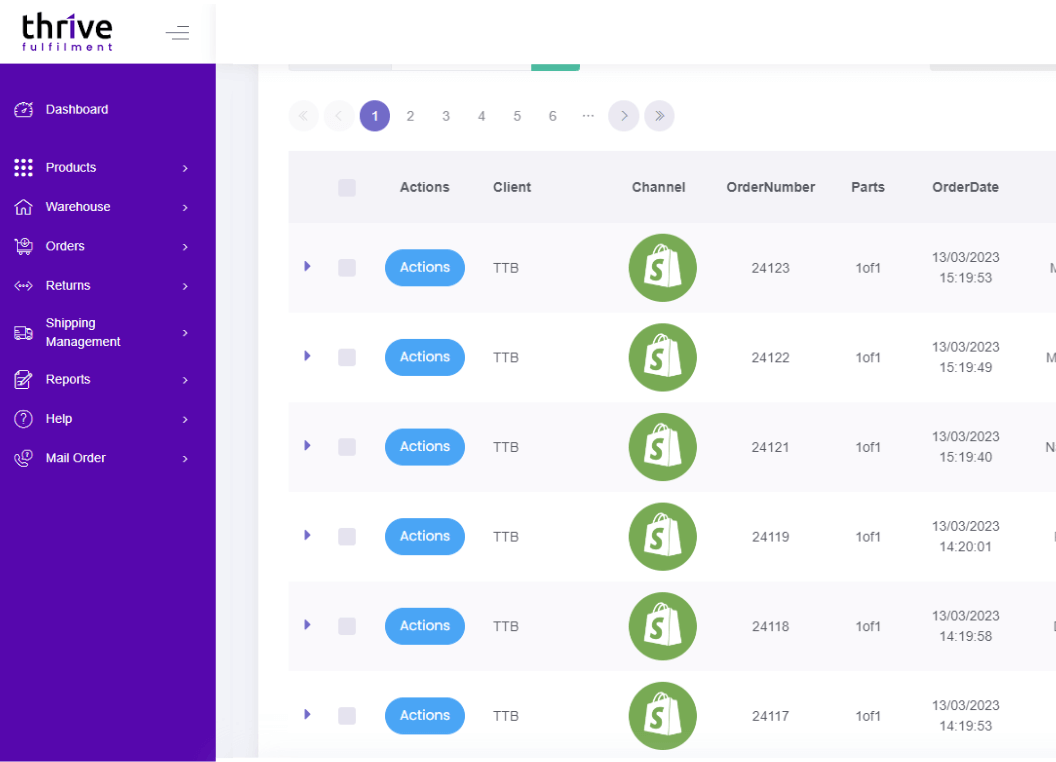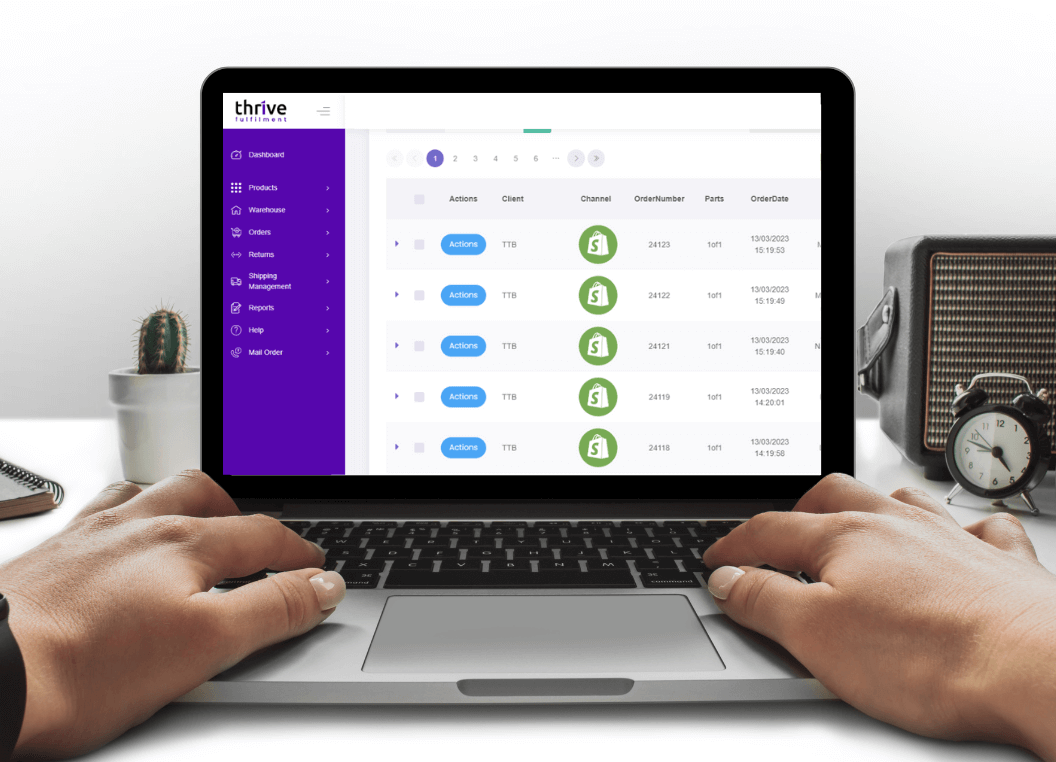 Integrations
With over 100+ integrations that include eCommerce selling channels and couriers. Seamlessly connect your brand to the world via our top rated fulfilment software. Sync your store to multiple selling channels & your preferred courier.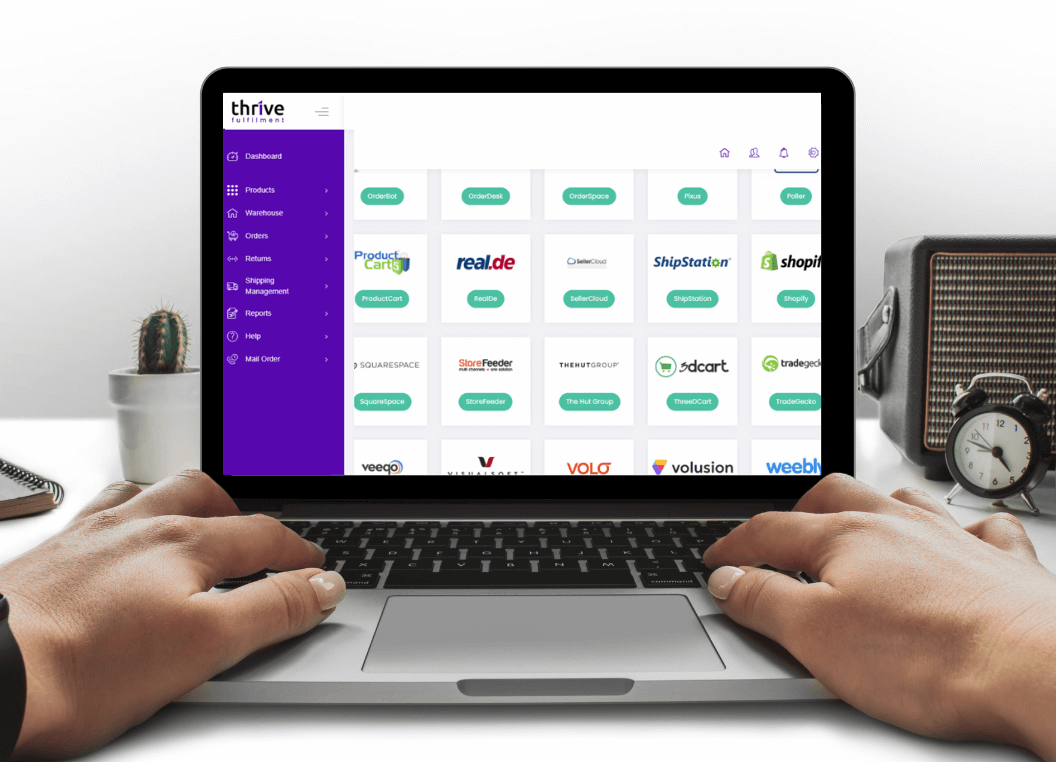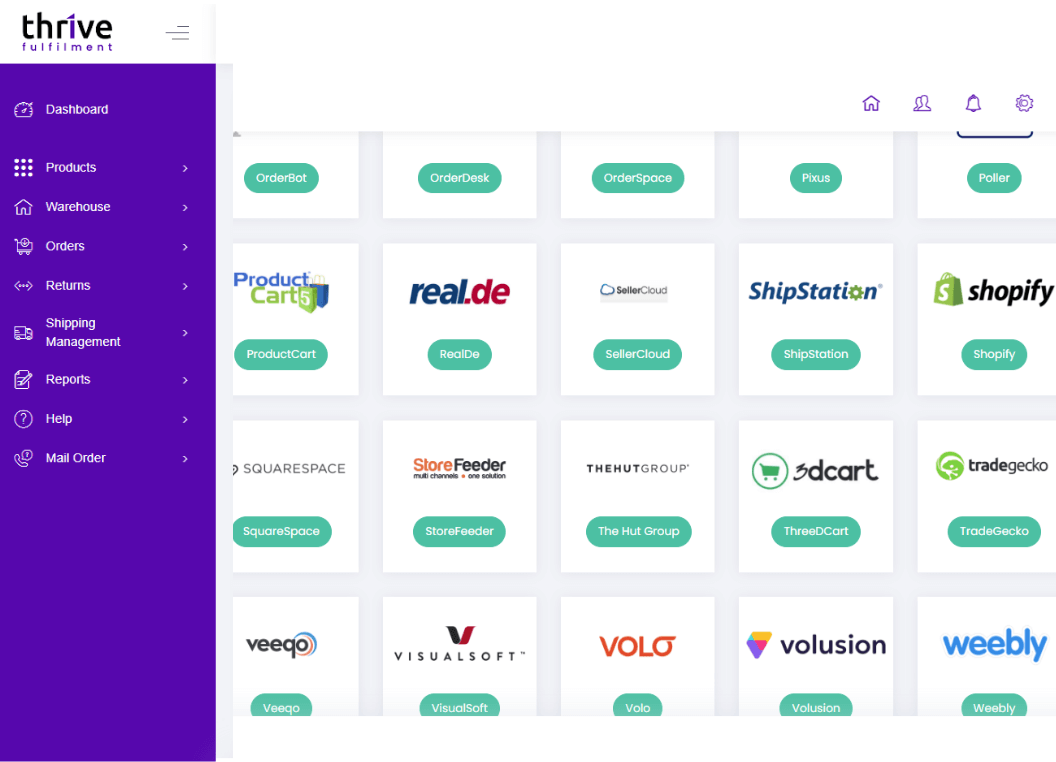 Analytics
Make informed decisions based on customizable reports. Raise purchase orders, reduce overstocking and prevent from overselling.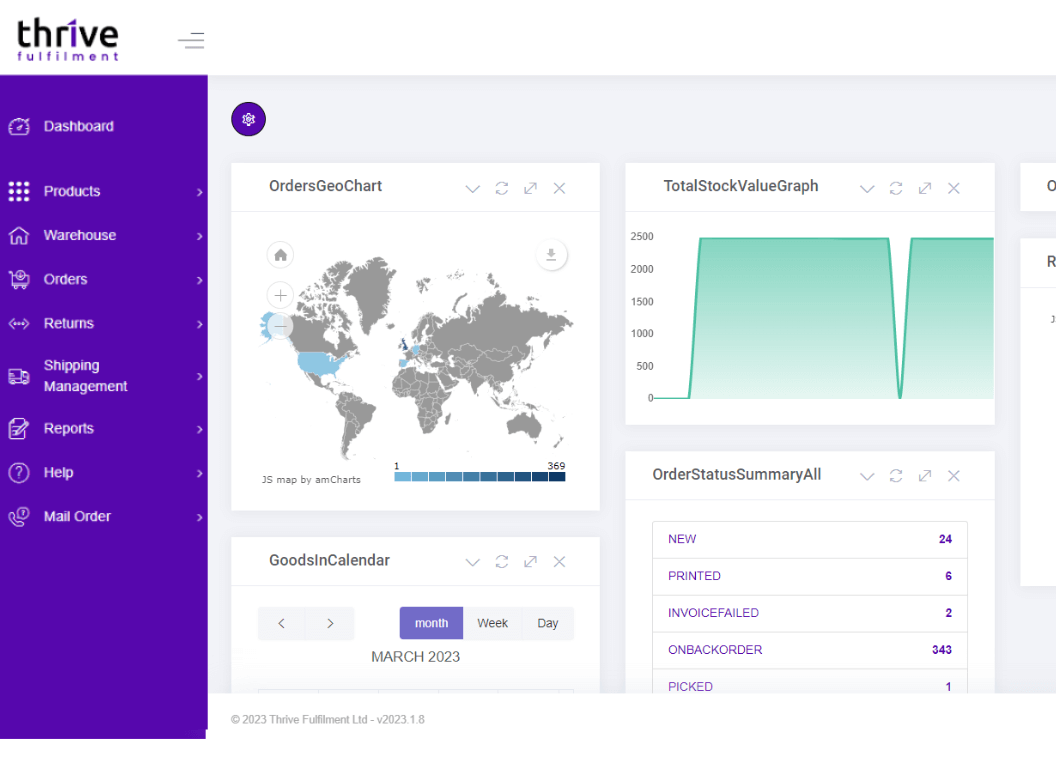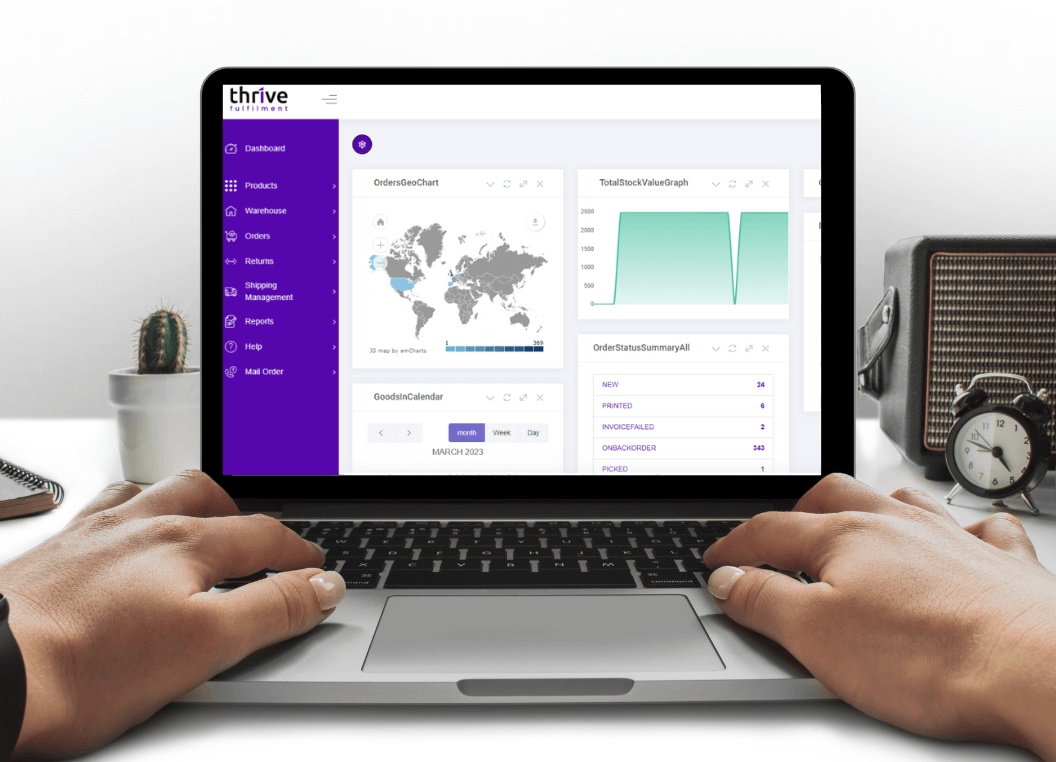 Additional Services (Returns, Accounting, ASNs)
Get notified of any returns and choose how we process them. Raise advances shipping notices (ASNs) to book in your stock. Integrate easily with yourpreferred finance accounting application.